According to this article, and the claims of some people on Twitter (I take everything on Twitter as the God's truth), Pepsi just spend like half a billion dollars to have a new logo developed. The new logo basically looks exactly like the old one, if the old one was drunk and pregnant. I suppose that is the demographic they are going for.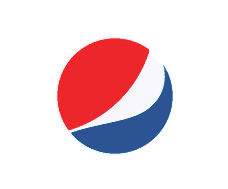 Look at that. Do you really think they spent "hundreds of millions" on a new logo? If so, I want a piece of that action! That's crazy.
RECESSION + MILLIONS ON LOGO = PEPSI FAIL

RECESSION + MILLIONS ON LOGO + ADDING COCAINE TO PEPSI = WIN
Check out my picture of what their logo should look like. It only took me 2 minutes to draw. In the first version, the penis was much more promenant. I would suggest they copyright the word
enis, with the same font as PEPSI, and in blue.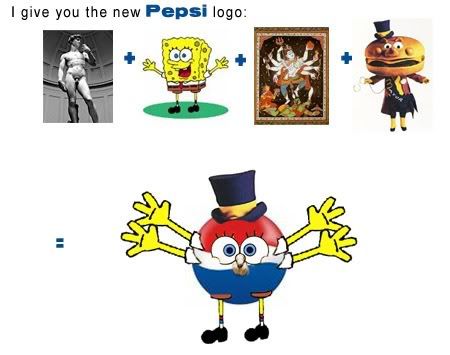 Sponge Bob + Hindu God Shiva + Mayor McCheese + Michelangelo's David = New Logo = WIN WIN WIN*
(*and maybe bankrupcy)